The Reason We Have Fernweh - Austria Part I
When we were looking for names for our blog, we came across this German word that we absolutely loved - Fernweh. It essentially means farsick (the opposite of homesick) with a longing for far-away places and a desire to travel. It was exactly what we were feeling, and why we wanted to sell everything to see such a cool part of the world. Austria has turned out to be one of our favourite countries, if not our favourite. It was a great reminder of why we made the decision to leave Canada and see these amazing places in Europe.
Austria has the perfect mix of beautiful cities, mountain scenery, rolling hills with adorable Austrian villages, great food, and very friendly people. We spent almost 20 days in Austria, and have left with such fond memories!
Our time here started in Vienna. We were staying in a small town about 40 minutes away called Stockerau, and it was the perfect place to stay! It let us keep costs down and we were able to explore the area around Vienna as well. We spent our first day in Vienna, and man was it a busy day! Our first stop was Schönbrunn, a place Sharleen had visited before and would not stop talking about! Sharleen has compared every palace we have visited in Europe to Schönbrunn, so Darrell was excited to finally see what all of the hype was about. The palace is massive, and the gardens are beautiful and perfectly manicured. The grounds are huge, and we tried to get there as early as possible so that we could try to beat the tourist rush and still have time to explore the other parts of Vienna. We arrived just after 9:00am and did a tour of the palace. Unfortunately you aren't allowed taking pictures inside, but we seemed to be more impressed with the exterior and the gardens. We walked around the gardens and enjoyed the other buildings for about 3 hours before ending our time at Schönbrunn with a strudel show. This was one of Sharleen's favourite things in Austria, maybe even on our trip so far! It was awesome for her to pick up some strudel tips and tricks, and the strudel tasted soooo good! It was the best strudel we had in Austria, and we definitely tried quite a few.
From the Gloriette in the Schönbrunn garden we could see the cityscape of Vienna. So when we left Schönbrunn we literally just pointed at a cool looking church in the distance and decided that would be our next destination. This is basically how the rest of our day went. It seemed like we would come across a gorgeous looking building, walk up to it, and as soon as we reached it we would see another gorgeous building a couple of blocks down the way. We just chased beautiful building after beautiful building. We made sure we saw the must-see buildings in Vienna along the way, such as St. Stephen's Cathedral, Museumquartier, Hofburg, Vienna State Opera house, Rathaus, Natural History Museum, Kunsthistorisches Museum, the Musical Clock, and Votive Church.
Mid-way through our day we had some of the best schnitzel of our trip at a place called Figmüllers. It was close to St. Stephen's Cathedral, and there was a bit of a line up to get in, but it was well worth the wait! Darrell has a wiener schnitzel, and Sharleen had their house special, which was a pork schnitzel that was literally bigger than the plate. Our meal was super delicious and one of the best meals we've had on our trip.
After our quick refuel we spent the rest of our day continuing to look at the beautiful buildings of Vienna. Before we knew it, it was close to 8:00pm, and we had walked over 24km! We saw the Votive Church last, and on our way to the train station we both hoped we wouldn't see anything else to tempt us away from going home, as we were definitely tuckered out.
The next day we decided to stay closer to our town, and went to the Winzer Krems Winery in Krems. We were lucky to arrive just as a tour was starting, so we tagged along and learned about the local grapes and vineyards. We love going to the wineries in the Okanagan Valley of British Columbia, so for us this was a fun outing, and something we really enjoyed. We didn't know what to expect since we typically prefer red wines and most of these were white varieties, but they were super delicious! They were so flavourful and very refreshing for a hot summer day. We didn't know how much they would cost, so we were pleasantly surprised when each bottle we tried was between 5 and 6 euros. We grabbed a few bottles to enjoy at home and at the next few Airbnb's.
On our last day near Vienna, we decided we wanted to go back into town and maybe check out a few museums. We got off at a different train station, and stumbled upon the Naschmarkt completely by accident. We were blown away. We had never really seen anything like it. The closest thing would maybe be the spice souk in Dubai. There was a huge row of vendors that must have stretched at least 3 city blocks, with thousands of spices, pickles, olives, antipasto, breads, meats, you name it. It was a huge food market, with a couple of textile and souvenir booths as well. It was right around lunchtime, and fortunately we saw a couple sitting at a table by one of the vendors. They had an amazing assortment of antipasto and beers, and we wanted to try everything on their plate. The vendor showed us to another table and he prepared a great lunch plate of us while we enjoyed a couple refreshing beers. It was pretty much perfect, and such a great way to taste some of these amazing things we were seeing.
From there we made our way towards the Natural History Museum and the Kunsthistorisches Museum. They are both across from each other and look like sister buildings. They are incredibly beautiful! We wanted to go to the Natural History Museum, but it is unfortunately closed on Tuesdays, so we headed to the Kunsthistorisches Museum. We couldn't believe how huge this museum was on the inside. We got there just after 1:00pm, and stayed right until it closed at 6:00pm. We actually couldn't see the last few exhibits because they were kicking us out the door. Time flew by in that museum, and we really enjoyed the various exhibits. It is the largest art museum in Austria, with a collection of pieces from the Habsburg, an Egyptian collection, a Greek and Roman collection, a collection of sculptures, and a coin collection. We saw some of our first famous artists here, as they have quite a few Rembrandt portraits. They also had such a cool display where they would compare two paintings or pieces of art. Typically, they would have a current artist create a piece inspired by a classic piece they already had in the museum. There would then be a description about the comparisons and how the modern artist pulled inspiration from the original. It was quite fascinating, and we both really enjoyed looking for these comparisons spread throughout the museum.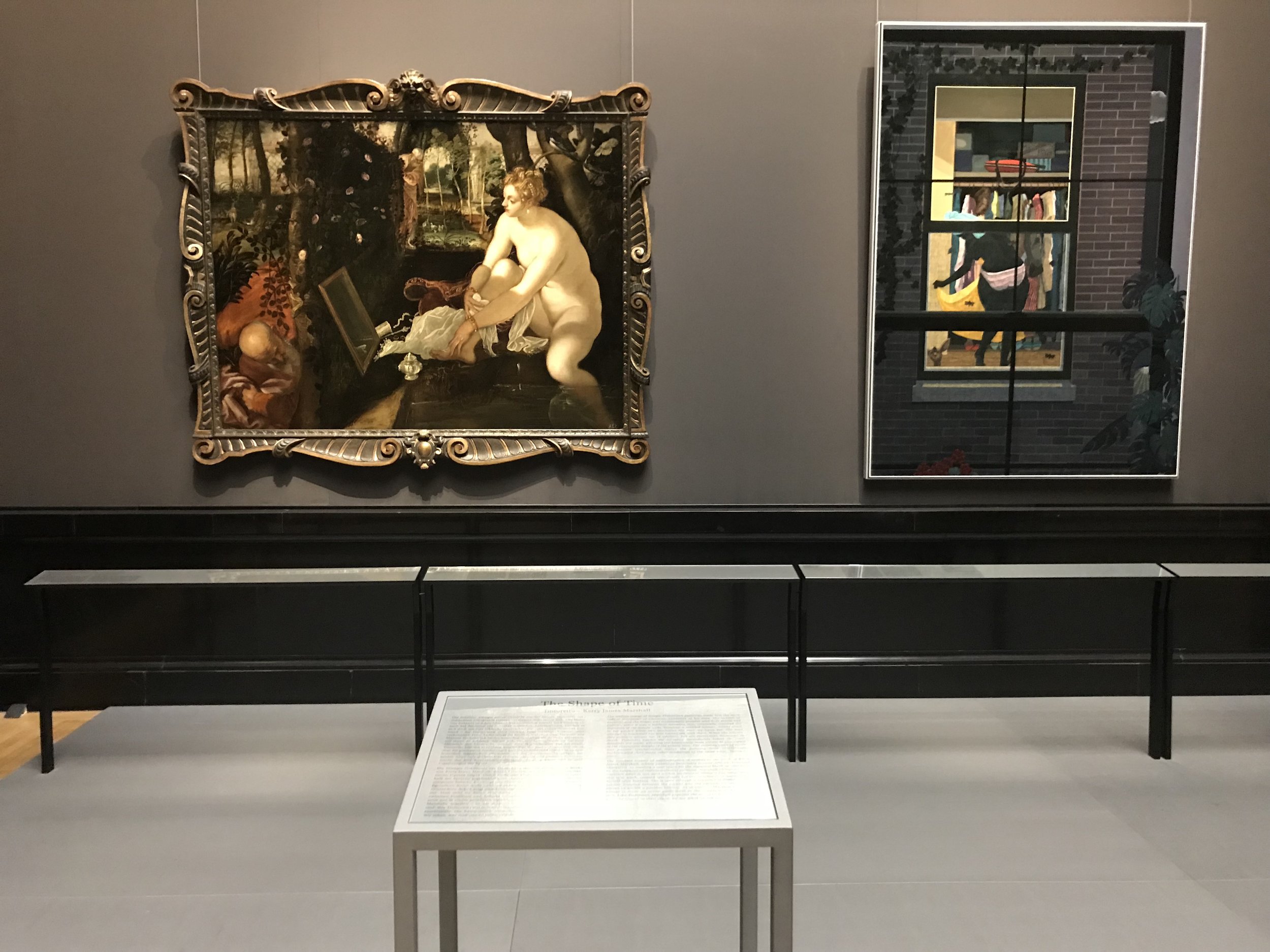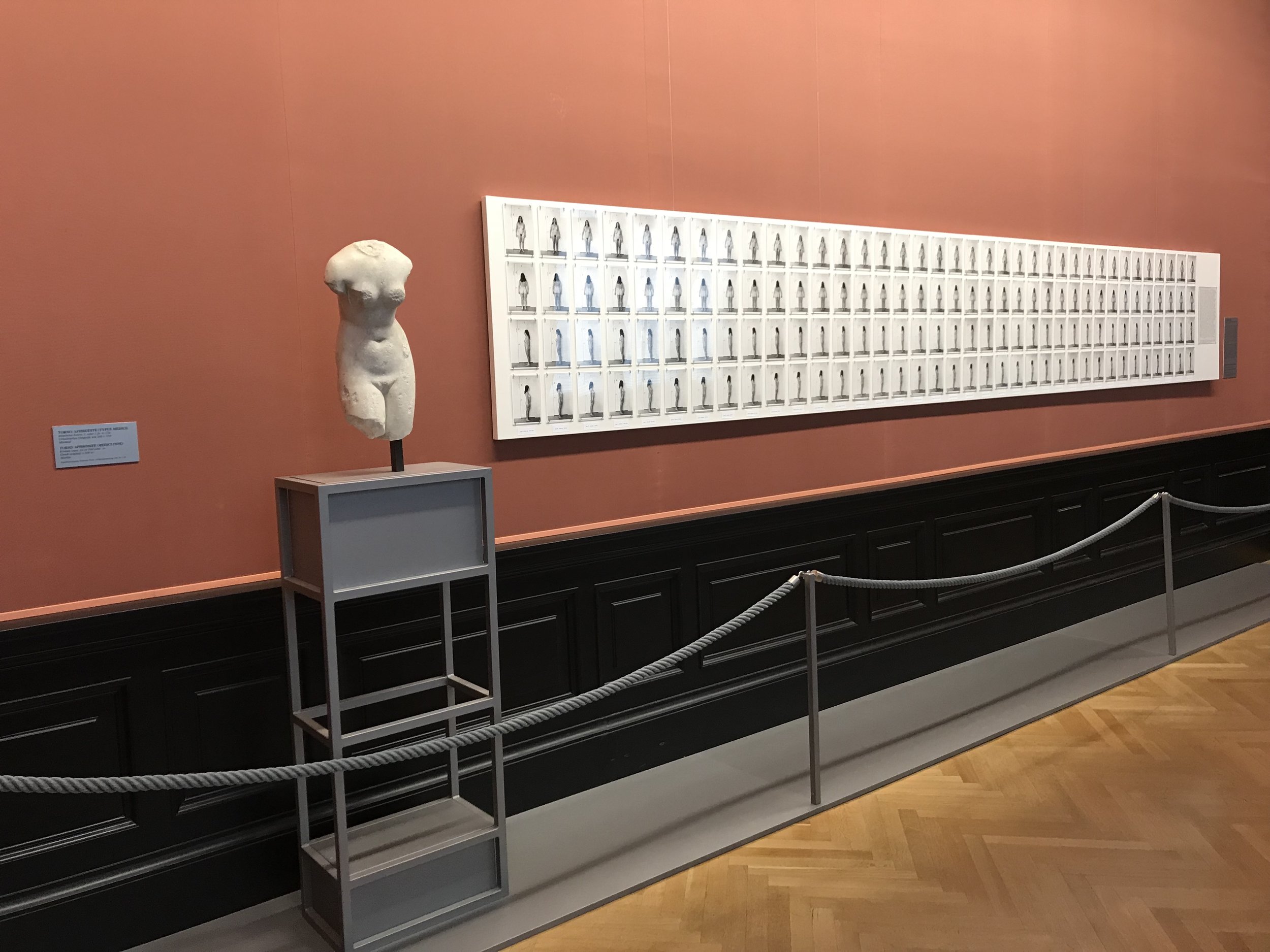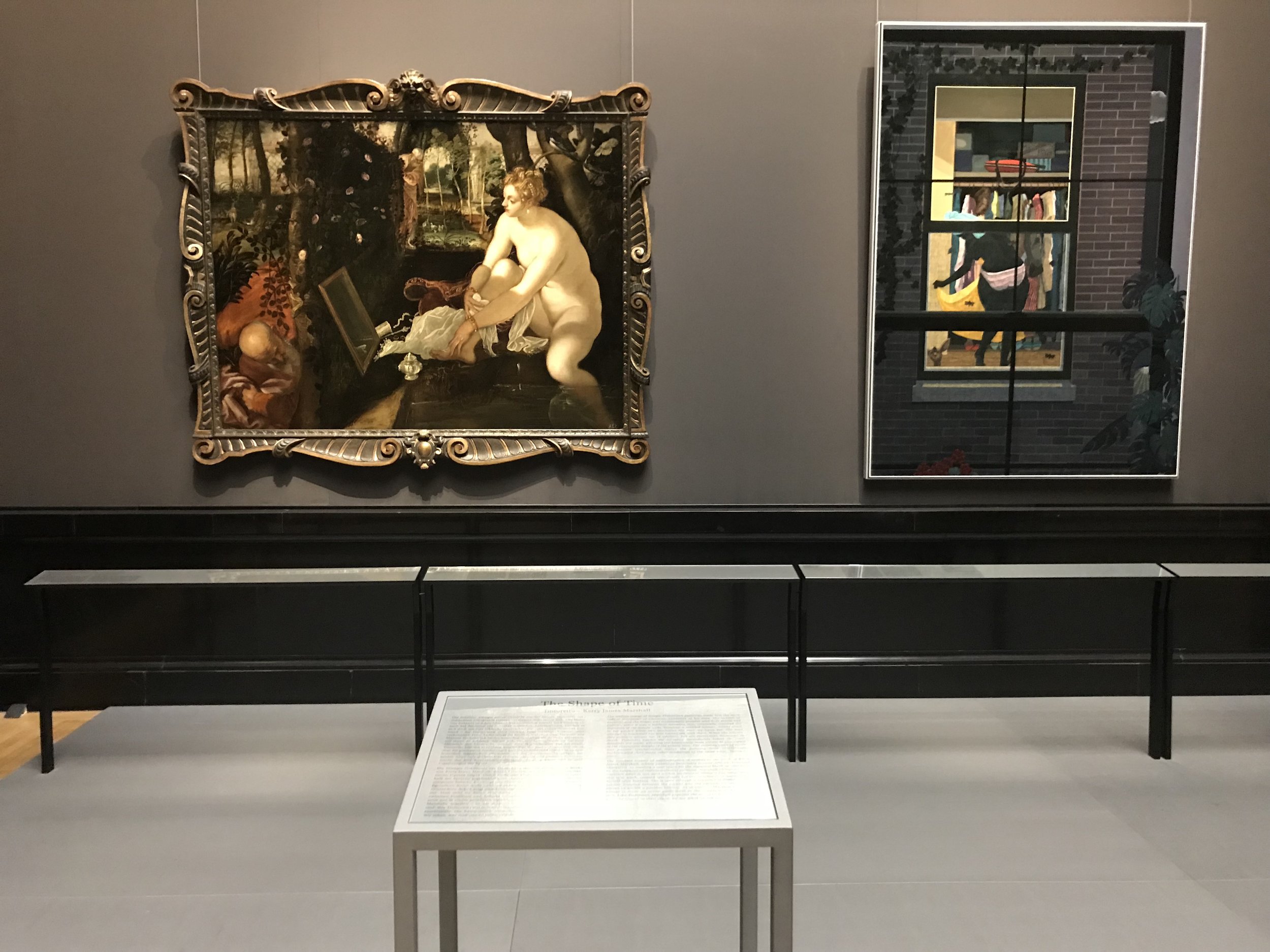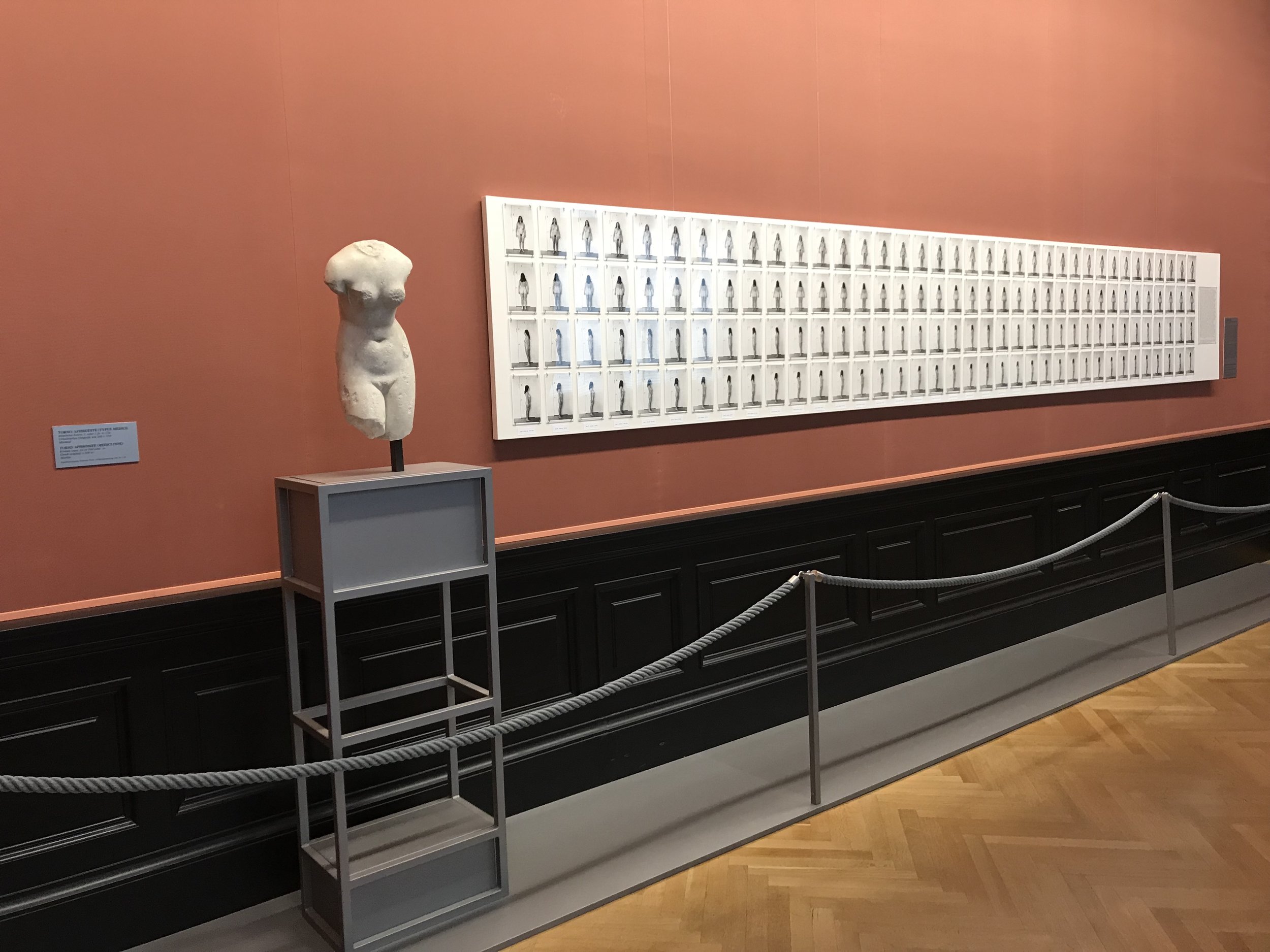 By the time we were kicked out of the museum, it was raining pretty good outside, so we decided to pack it in a head home. We both loved Vienna, and hands down it has been our favourite city so far on our trip. We are both excited to come back and visit, and we feel as though we barely scratched the surface of this beautiful place.
Our next stop was Salzburg, however Sharleen had seen a few pictures of this mountain town called Hallstatt, and we had to check it out along the way. It wasn't really on the way to Salzburg, but it was the closest we would come to being near it, so we made a quick detour to stop by. It was a rainy and foggy day, but that didn't take away from the beauty of this little town. It was the perfect Austrian mountain village, and reminded us quite a bit of a small Banff or Lake Louise (there are only around 900 residents here). The lake was gorgeous, and we are both huge suckers for Austrian houses, so the combo of both was very pretty. It was also such a photogenic village, and there were plenty of places to take pictures without having people in the way. It was raining slightly near the end of our visit, which was kind of perfect because the crowds lessened and it didn't seem as packed with tourists. It is definitely a touristy village, but so beautiful and definitely worth a stop.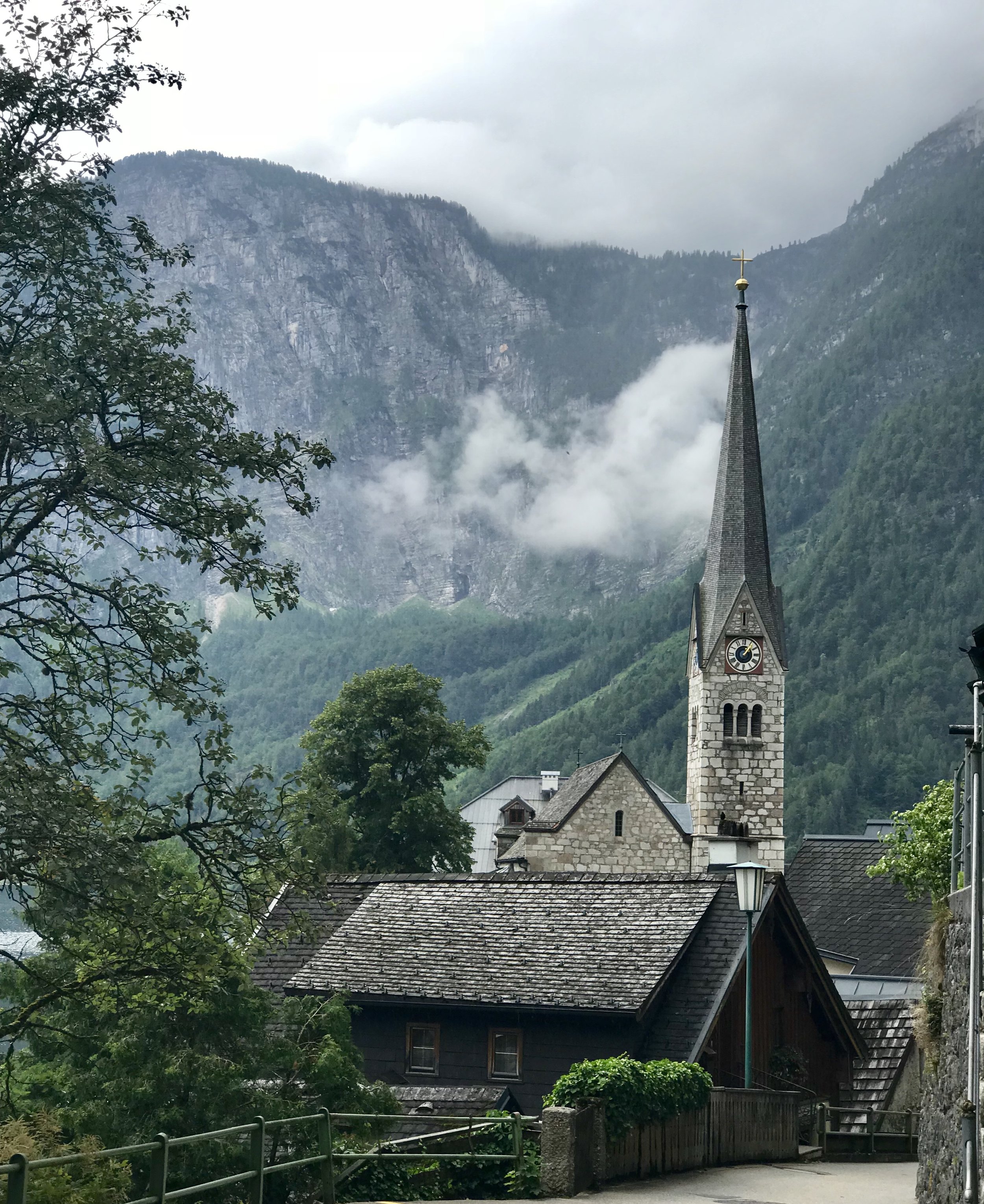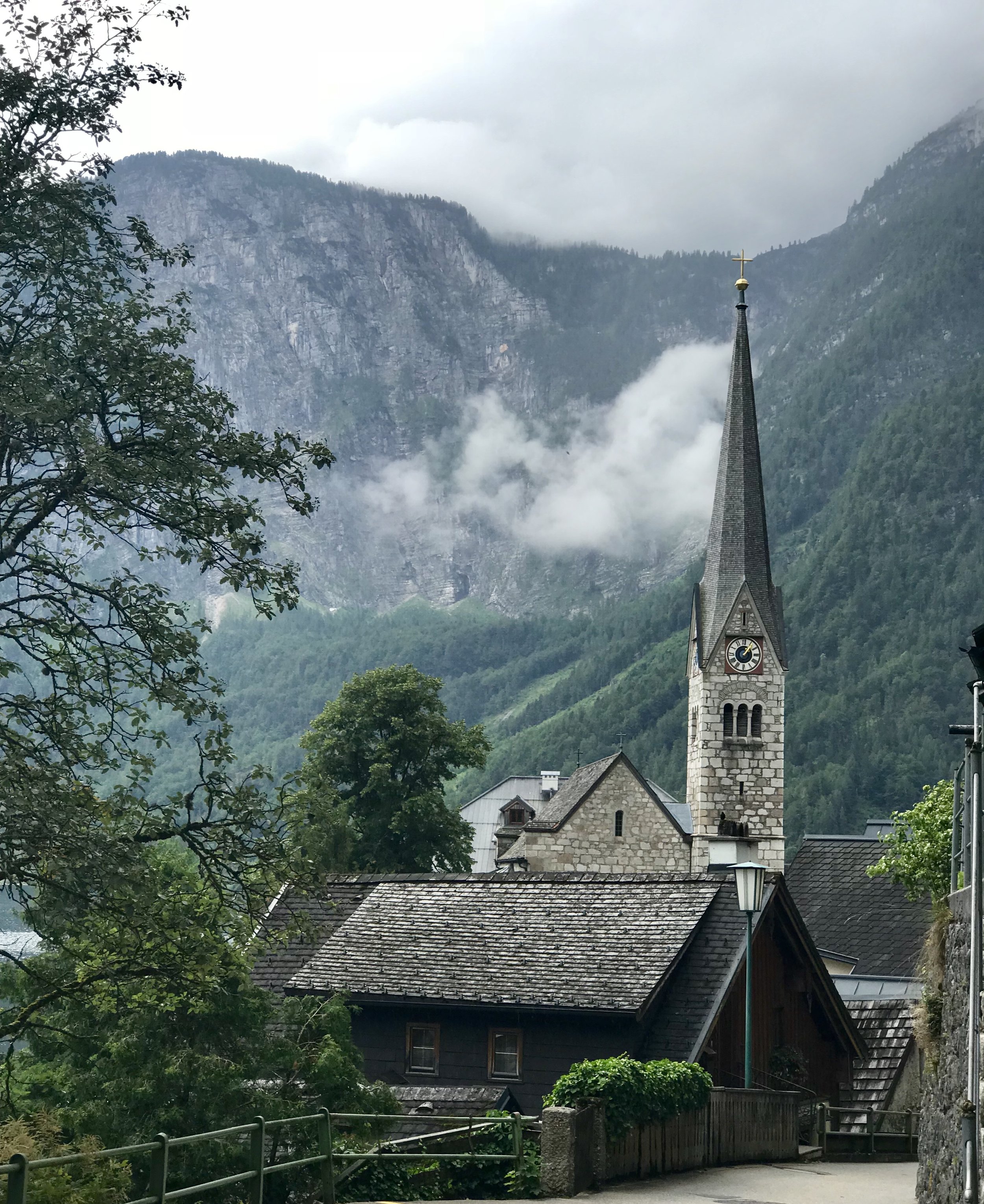 We got to Salzburg and the rain and fog seemed to continue. We were only there for a day and a half, so we wanted to make the most of it and couldn't let a little rain stop us. We headed into Salzburg just before lunch, and walked the beautiful cobblestone walkways. It was raining pretty good, so there were not too many tourists out and about which was nice. We walked down a few beautiful streets, taking some time to window shop and look into the cute stores. It was so nice to stroll the streets taking our time to see the views. Just before lunch we walked by Mozart's house, but opted not to go inside because it was packed with tourists looking to escape the rain.
Instead, we found an awesome Vietnamese restaurant and had some delicious pho soup in a covered outdoor space while we watched the rain pour down in the streets. It was the perfect comfort food for a rainy chilly day! We also really love pho had have been missing/craving it quite a bit, so it was an awesome treat.
After lunch we headed back out in the rain and continued to walk around the center of Salzburg. We walked by Mozartplatz, Residenzplatz, and up and down all of the streets nearby. By the mid afternoon we were quite tired and in need of a pick-me-up, so we stopped by a cafe called Cafe Sugar Cube. We had fantastic strudels and coffee, Darrell had a cheese strudel (which tasted like a soft cream cheese) and Sharleen had an apricot/apple strudel. It was the perfect way to end our time exploring the city. After that we made our way back to the car, first stopping to purchase some Mozart chocolates.
The first part of our Austrian trip was amazing, and we were so excited to spend a full week in the mountains near Innsbruck, which would make up the second half of our Austrian adventures.