Week in Review: Week 32
This week felt jammed packed with activities! We explored the stunning Jurassic Coast, saw beautiful English cities like Salisbury and Bath, enjoyed walking around a handful of Christmas markets, and got to visit Stonehenge! It was hard for us to narrow down our favourite highlights and places, as we really enjoyed everything we saw this week. We are now on another housesit in Meonstoke, just east of Winchester. There is plenty for us to explore in this area and we are looking forward to seeing more of the beautiful English countryside.
Highlight of the week
Sharleen: Jurassic Coast Sites. The Jurassic Coast is a World Heritage Site along the southwest coast of England. It had stunning white-faced cliffs, rock arches and stacks, and is known to be full of fossils. We've wanted to visit ever since we saw a drone shot of the coast – it looked like a puzzle piece contrasted against the blue water. We were lucky to have a housesit only 30 minutes away, so we spent a full day exploring the Jurassic Coast. My favourite sites were the Durdle Door rock arch and Old Harry Rocks. We weren't able to fly our drone, but it was still a great experience and a fun day out!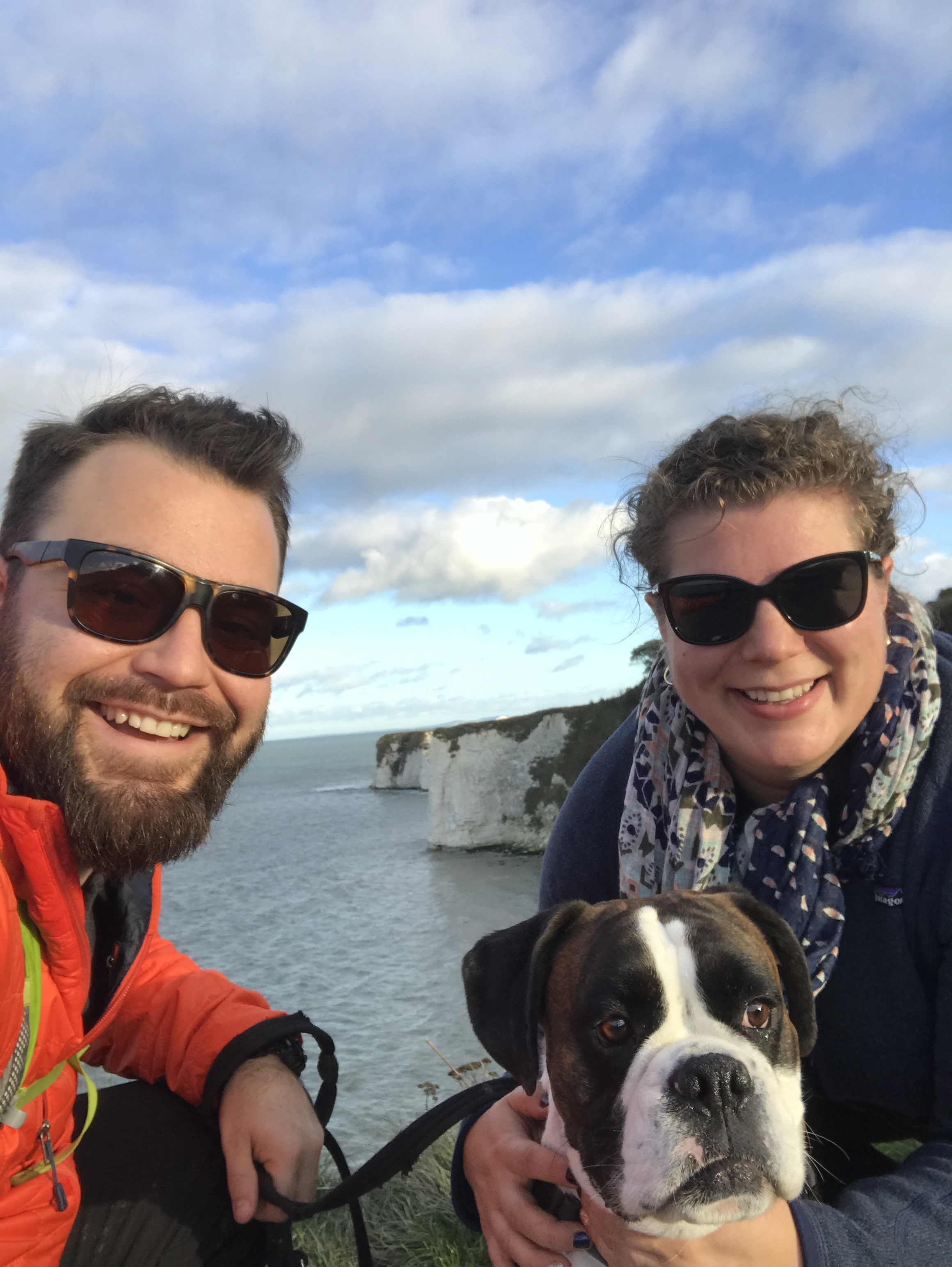 Darrell: Stonehenge. We were both very excited to visit Stonehenge. It was probably one of the first sites we knew we would visit when we decided we were heading to Europe. In person Stonehenge is so impressive. The rocks are much bigger than I expected, and it's amazing to see them organized and stacked on top of each other. So much science and engineering went into its creation – you can't help but be blown away by it! I also really enjoyed the other sites around Stonehenge. There was something called The Avenue, which was a clear pathway that was created that leads to Stonehenge, as well as burial sites and other ancient areas of importance. I could only imagine how crazy it would have been to be around while it was constructed.
Least favourite part of the week
Sharleen: Missing pedicures. At home I would go for pedicures with my mom on a monthly basis. I've really been missing them lately – not only to spend time with my mom, but because my feet could really use some tender loving care! My feet have been so dry and rough that I'm actually wearing out my socks! I've had to throw away four pairs in the last 2 weeks.
Darrell: Adjusting to sightseeing while housesitting. There are a bunch of positives to housesitting, like puppy cuddles, staying in great homes, and not having to pay for accommodations. However, we definitely need to change our sightseeing patterns. We usually head out all day and explore towns or go on drives, but with pet sitting we usually only leave the house for a couple of hours each day. Sometimes it makes it more challenging to sightsee, and it makes it way easier for us to find excuses to stay in with the pups. This week was the first time we took a dog along with us for a full day out. Sid was such a trooper as we walked over 10km around the Jurassic Coast.
Favourite city/town/village visited
Sharleen: Westbourne. We had a wonderful housesit in Westbourne. It was a bit of a last minute housesit, and we were so happy we were able to do it because we had a wonderful time in Westbourne. The village is right near Bournemouth and is PACKED with great cafes, restaurants, boutique shops, and walking paths. We were in the area for 4 days, and it was the first time we ate out for almost every meal! There were so many delicious options in this small village - we were excited to try new things each day. We were also a 15-minute walk to the beach, and only 30 minutes away from the Jurassic Coast. It was a great place to be for a few days, but we could have easily of been there for much longer!
Darrell: Salisbury. We stayed in Salisbury for the night so that we were close to Stonehenge, and this city ended up being such an awesome place! We had no idea what to expect, and when we got to the city we were in awe of how cool the architecture was. The Salisbury Cathedral was huge and stunning. We did a self-guided tour of the cathedral and it was great. The best parts were seeing the home of the original Magna Carta (although there was an attempted robbery of it 6 weeks before our visit so the original was not there) and seeing what is considered to be one of the oldest clocks in the world. We had so much fun walking through the quaint streets of the city, and we visited our first English Christmas market! There were a bunch of stands selling mulled wine, crafts, scarves, and Christmas goodies. There was even a temporary ice rink where you could rent skates and go for a quick skate around. The whole city was full of Christmas spirit, it was so fun to explore it!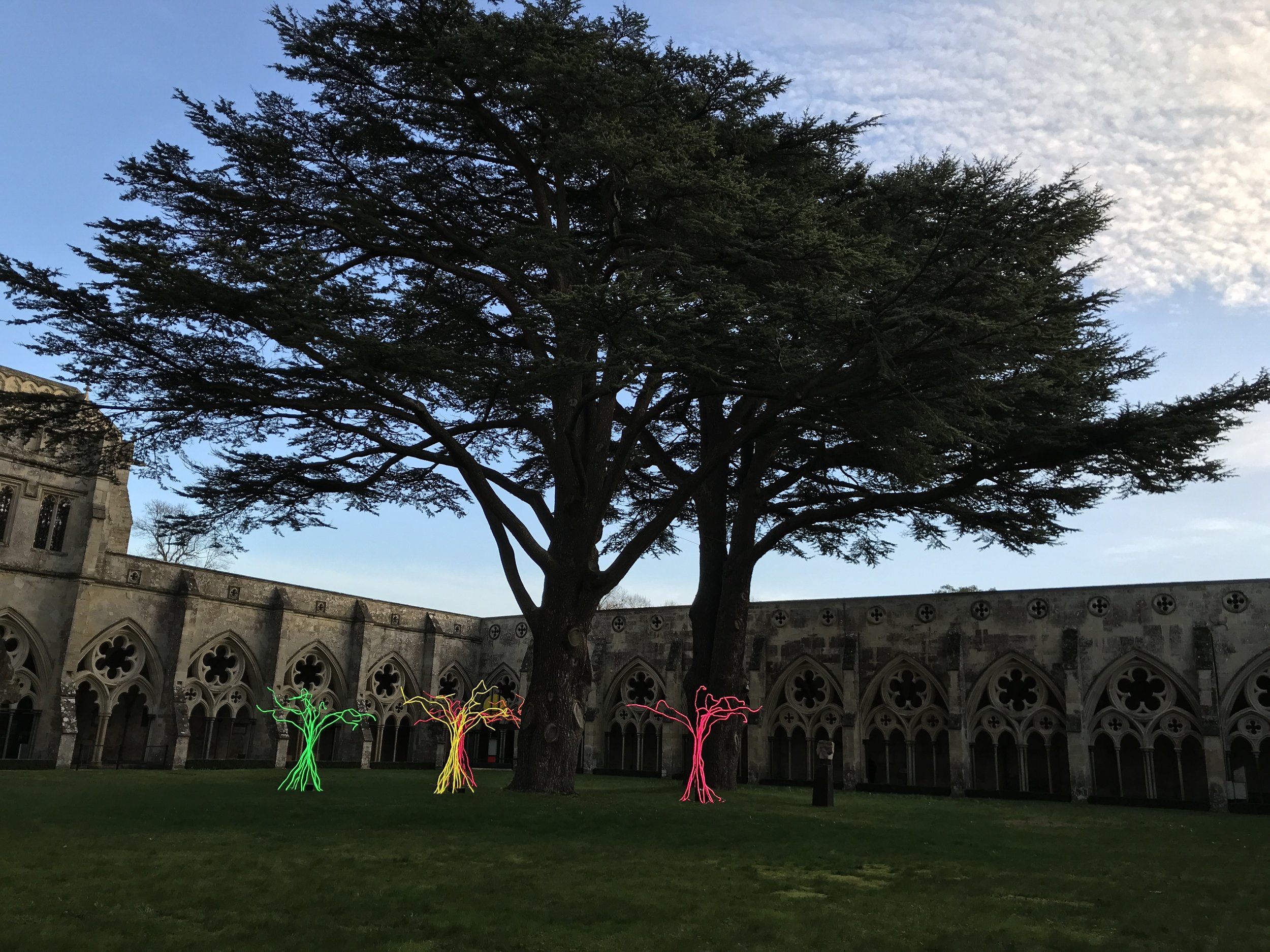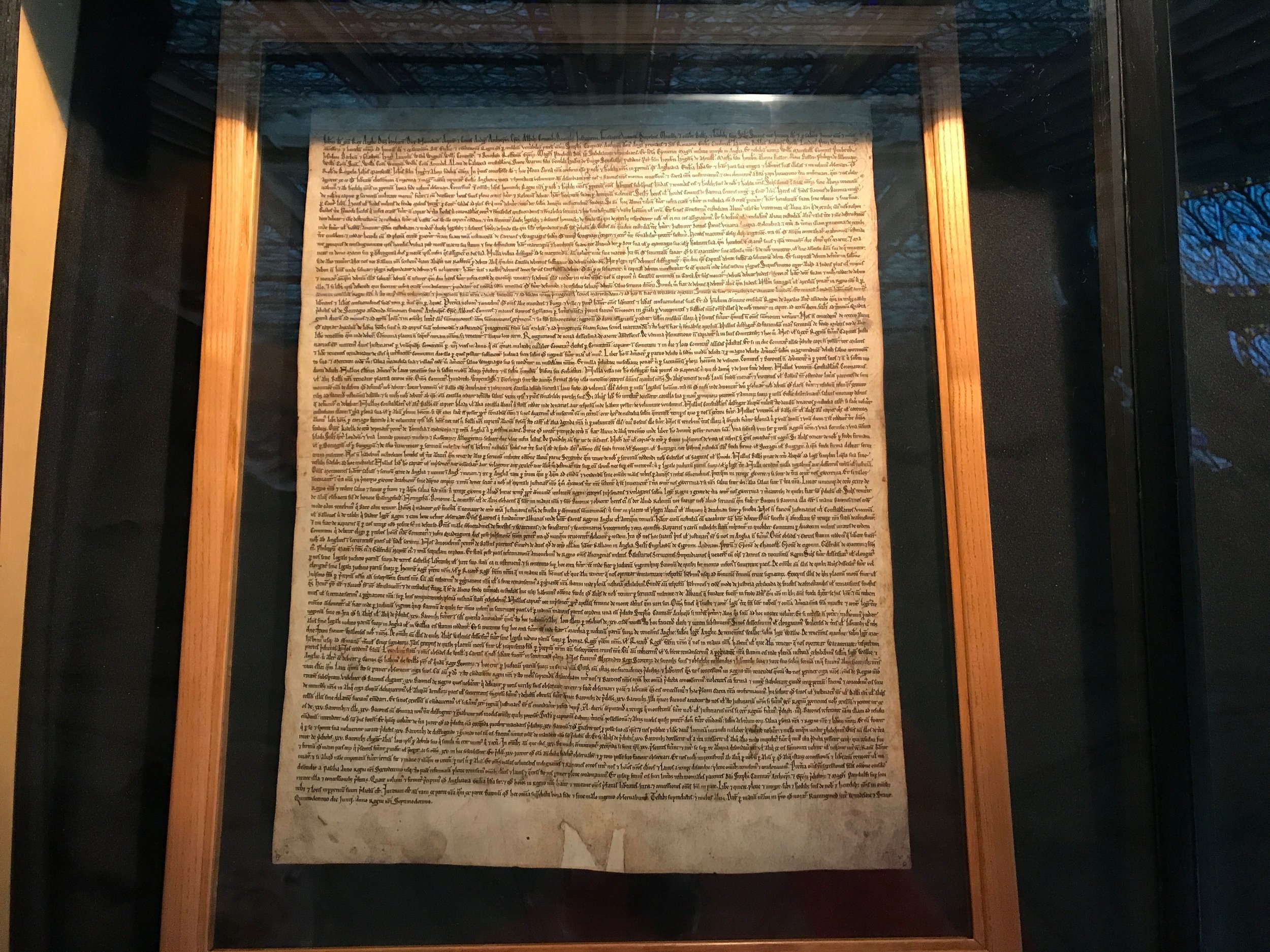 Favourite meal
Sharleen: Ramen at Mi Ya. It seems like every time we have Ramen it makes our favourite meal of the week! However, our Ramen and sushi at Mi Ya in Westbourne was soooo good! It is the best Japanese food of our trip so far. We loved it so much that we went two days in a row for the exact same meal.
Darrell: Le Petit Prince. Right across the street from where we were staying was a French bakery called Le Petit Prince. We stopped in for a simple breakfast one morning and I had the best croissant I've ever had! It was really outstanding. It was nice and flaky without being too airy. It was sooo good! It came with butter and homemade raspberry jam, which was so good on the warm croissant. Sharleen had a few slices of their fresh bread with jam, and it was also really good. Continuing our trend of eating at the same place multiple times, we couldn't' help but go back for a second go around during our time in Westbourne.
We have another week here in Meonstoke before making our way towards London. We are staying in a gorgeous house with a log burning fireplace and a beautiful conservatory, so it will be nice and cosy! We are looking forward to drinking lots of tea and Sharleen is also looking forward to doing a puzzle. Big plans! There are lots of nearby towns and cities to see, and we will definitely head to Portsmouth to visit some museums and sights.